QuickBooks Enterprise: Advanced Inventory
Advanced Inventory allows you to:
Use Multiple Inventory Sites/Locations and bin numbers
Use Barcodes to process inventory items in orders
FIFO Inventory Valuation (compared to Avg. Cost on QuickBook's core product)
Serial Number or Lot Number. Either one but not both
Bin Location Tracking
Advanced Inventory1 can track specific inventory items down to the bin location level within one or more warehouses. When filling out forms, automatically see quantities and serial or lot numbers for each bin. Sort pick lists and item receipts by location for efficient picking and stocking.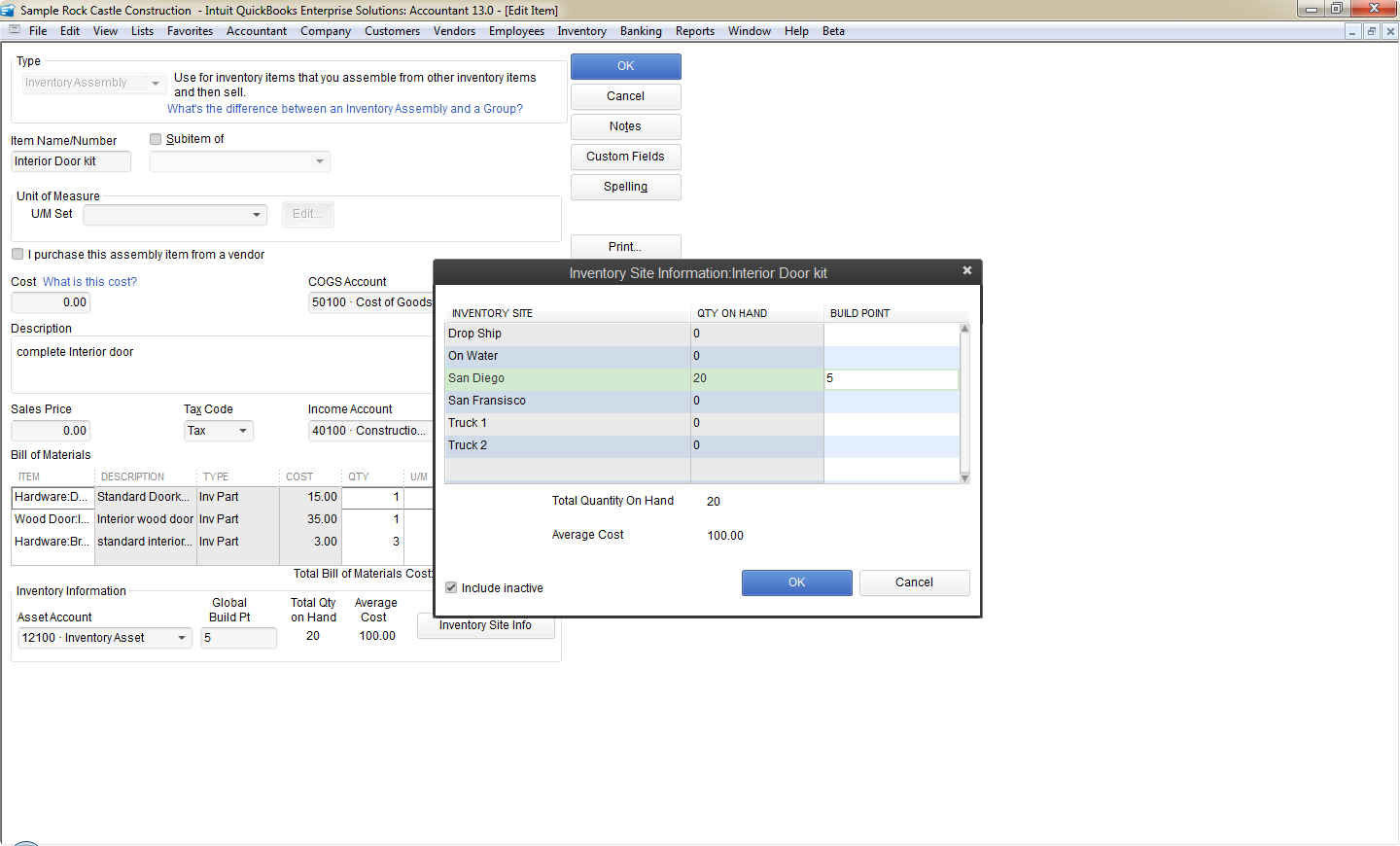 Barcode Scanning
Increase efficiency and reliability for all inventory data entry by scanning items and serial numbers without touching a keyboard — QuickBooks automatically puts the information into the right field. If you don't have barcodes, QuickBooks will create them for you. Integrates with any simple USB barcode scanner.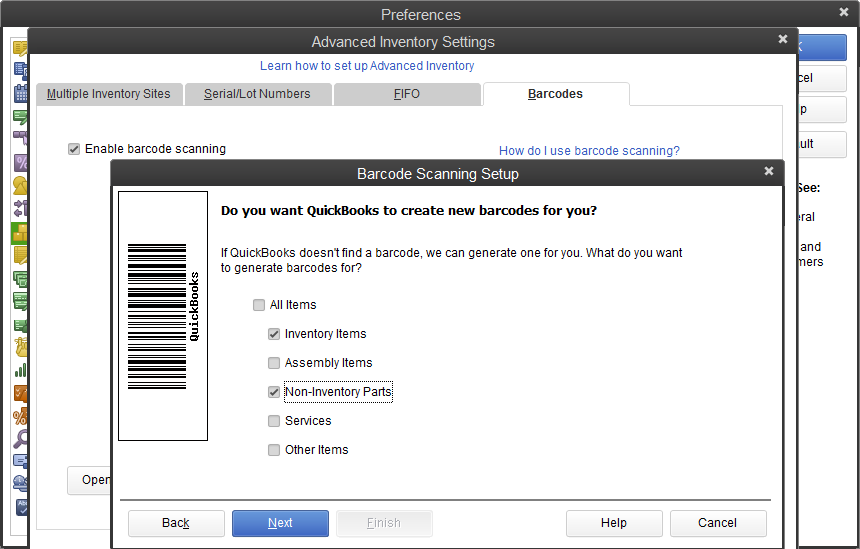 FIFO Costing
Now you have the flexibility to work in FIFO costing in addition to average costing for tracking inventory. Easily switch between costing methods whenever you want.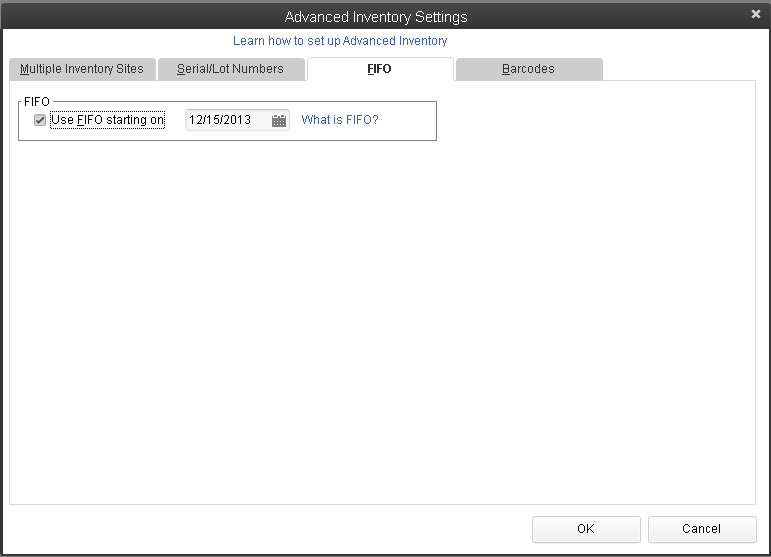 Serial Number or Lot Tracking
Conveniently track serial numbers or lot numbers right inside QuickBooks.
Enter serial numbers and lots at the time of purchase, transfer, or sale – this means no extra data entry is required for reliable tracking.
With the new recall report, you can track defective lots through assemblies and subassemblies, in stock on shelves, and customer purchases.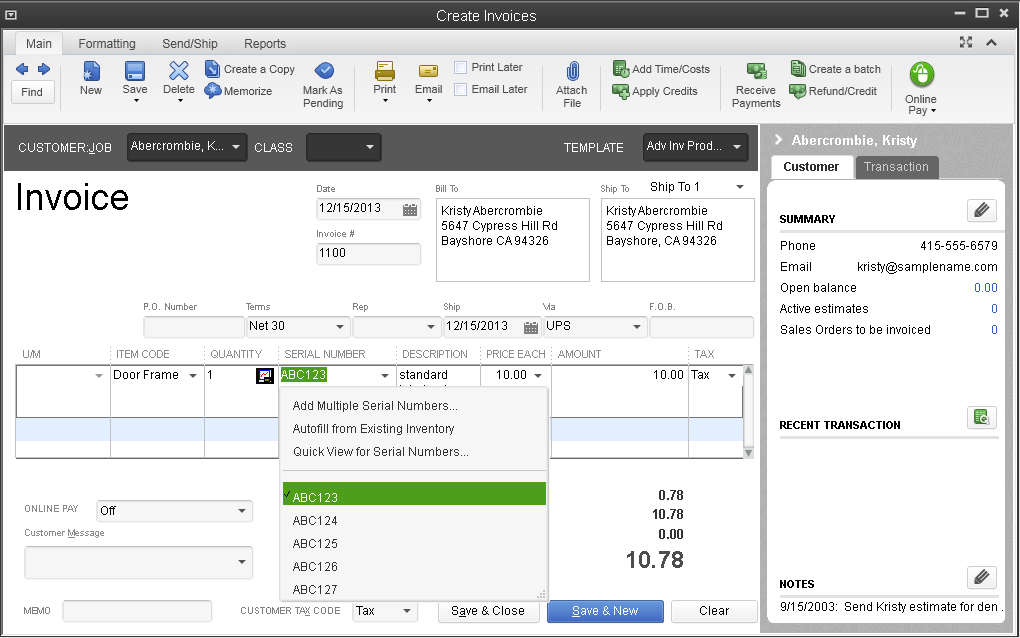 Know the Value and Quantity of Inventory in Multiple Locations
For each location, you can see how many items are on hand, on sales order, on purchase order, and your reorder point… and QuickBooks will automatically calculate which items you need to restock.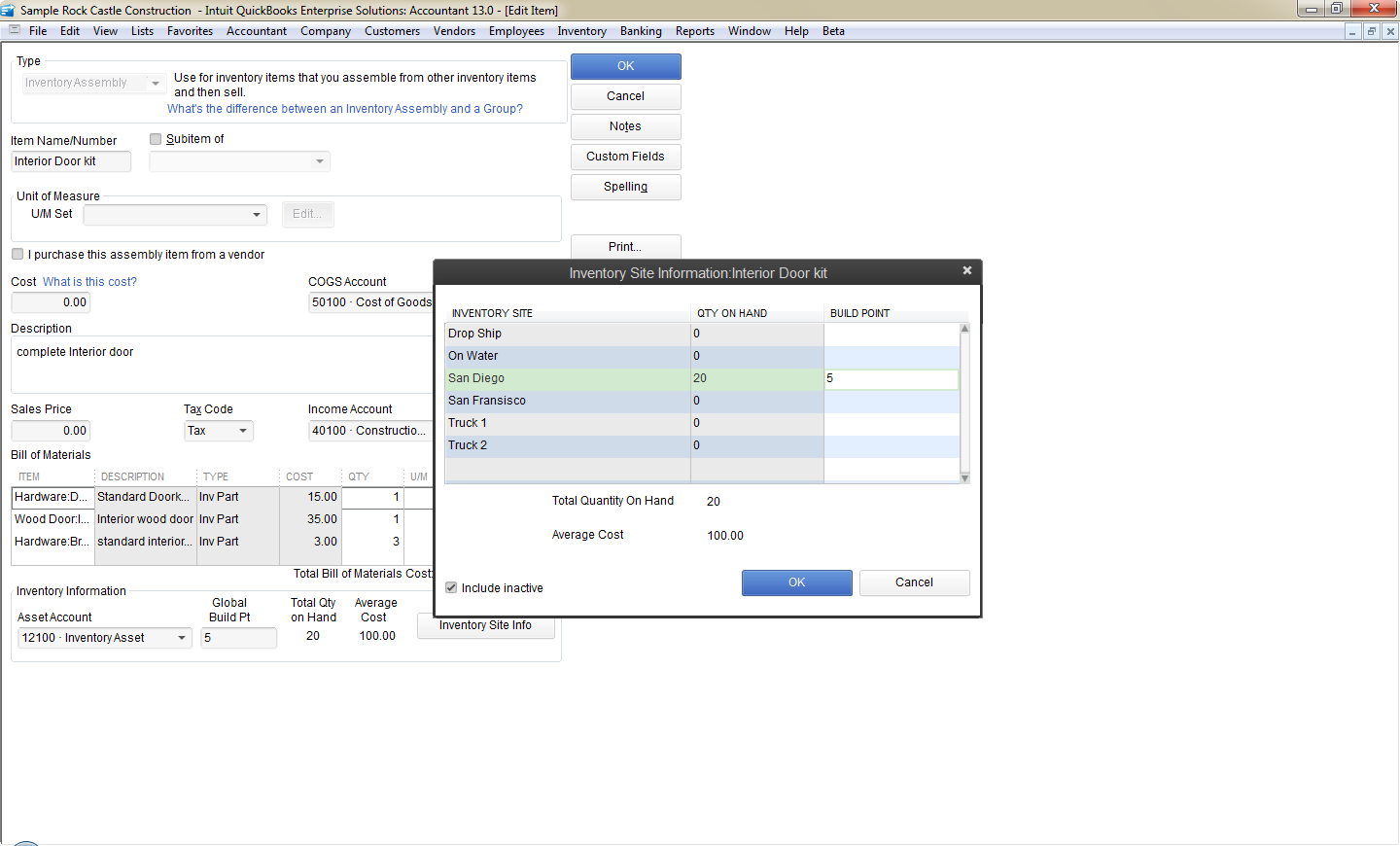 Transfer Inventory from One Location to Another
If one location is running low on inventory, you can transfer stock from another location to meet demand without delay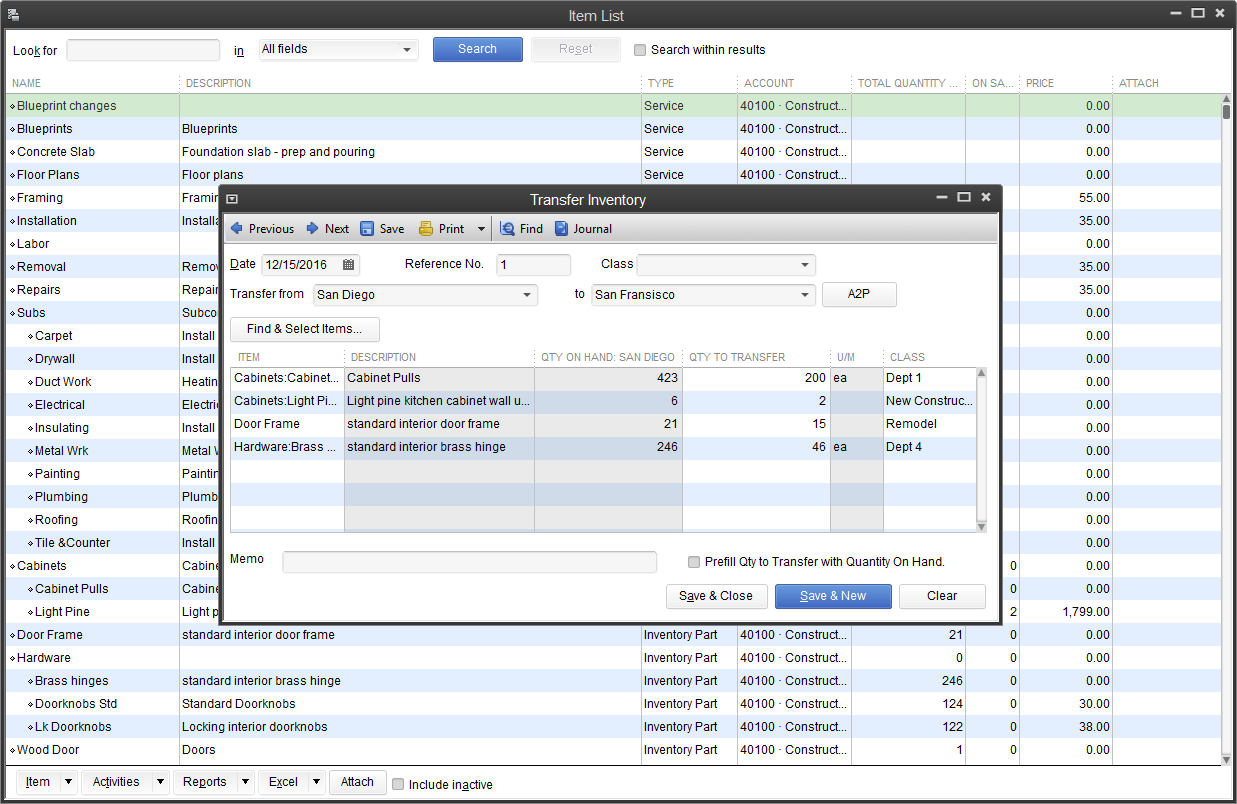 Flexibility to Set Up Various Types of Locations
In addition to tracking inventory in multiple warehouses, you can track it in different staging areas within a single warehouse, on service trucks, and on consignment. You can even track imported goods on the water.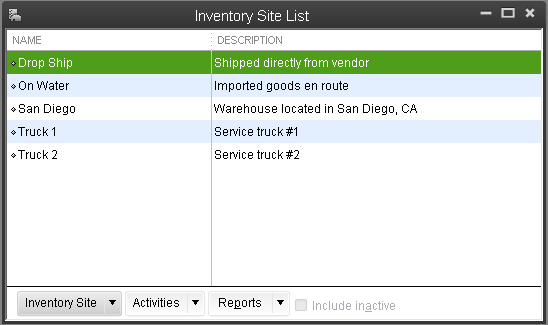 Track Your Inventory Data in One Place
Advanced Inventory is built right inside Enterprise Solutions with the same user interface, so you don't have to install, learn and use separate software. Your inventory data is tracked automatically from your QuickBooks invoices, sales orders and purchase orders.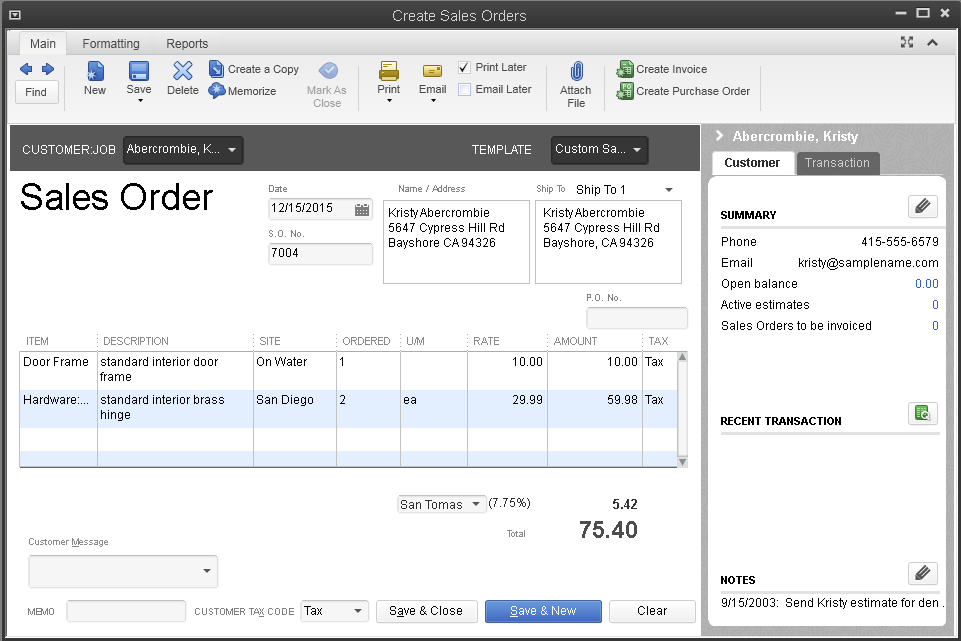 More content coming soon… For the time being if you need to upgrade to QuickBooks Enterprise with Advanced Inventory, you can reach Hector at 1-800-819-6037