Why QuickBooks Enterprise?
QuickBooks Enterprise is priced significantly higher than the core QuickBooks Desktop versions (Pro, Premier, or Accountant), here is the long list of features that QuickBooks Enterprise has, that the  have:
Advanced Reporting: Run your most critical reports with ease
Advanced Reporting makes it easy to run your most critical business reports. Industry-bundled templates for manufacturers, wholesalers, contractors, and retailers help you quickly find the right report. Template reports auto-filled with your company data save you time. Plus, our robust help portal offers the reporting answers you need, when you need them.
Create thousands of advanced price rules based on any combination of customers, items, vendors, and more. Manage these rules with great flexibility, and change which rules apply at transaction time.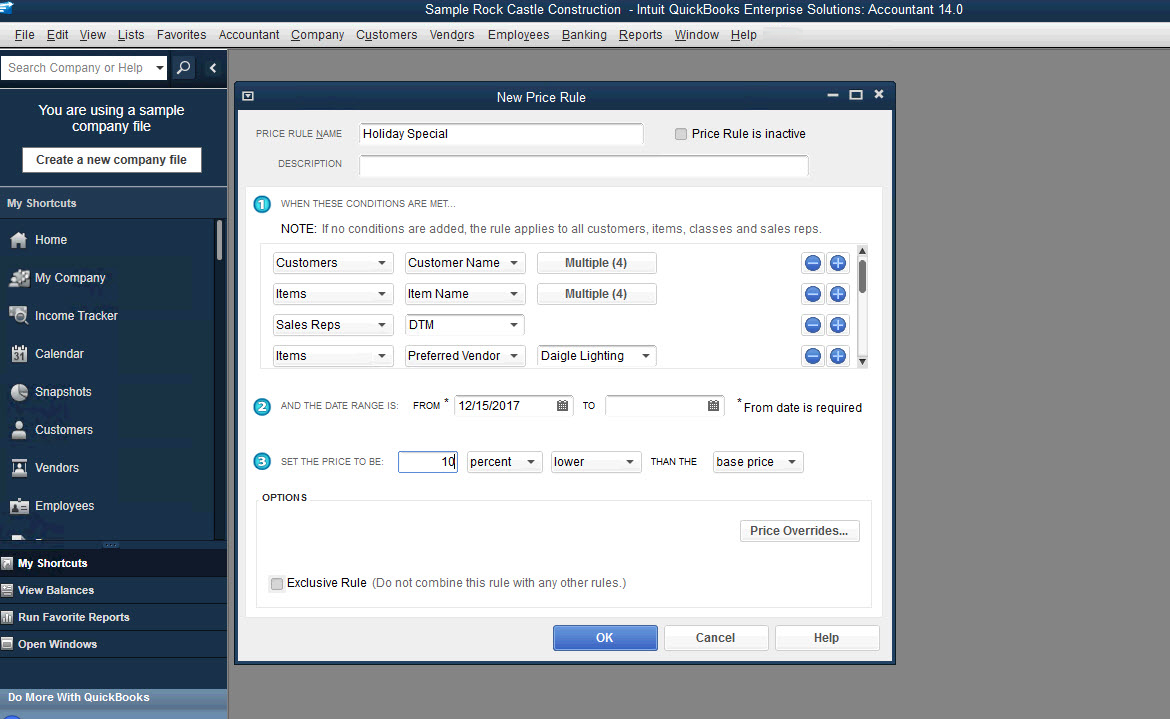 Advanced Inventory: Track Your Inventory Data in One Place
Advanced Inventory is built right inside Enterprise Solutions with the same user interface, so you don't have to install, learn and use separate software. Your inventory data is tracked automatically from your QuickBooks invoices, sales orders and purchase orders.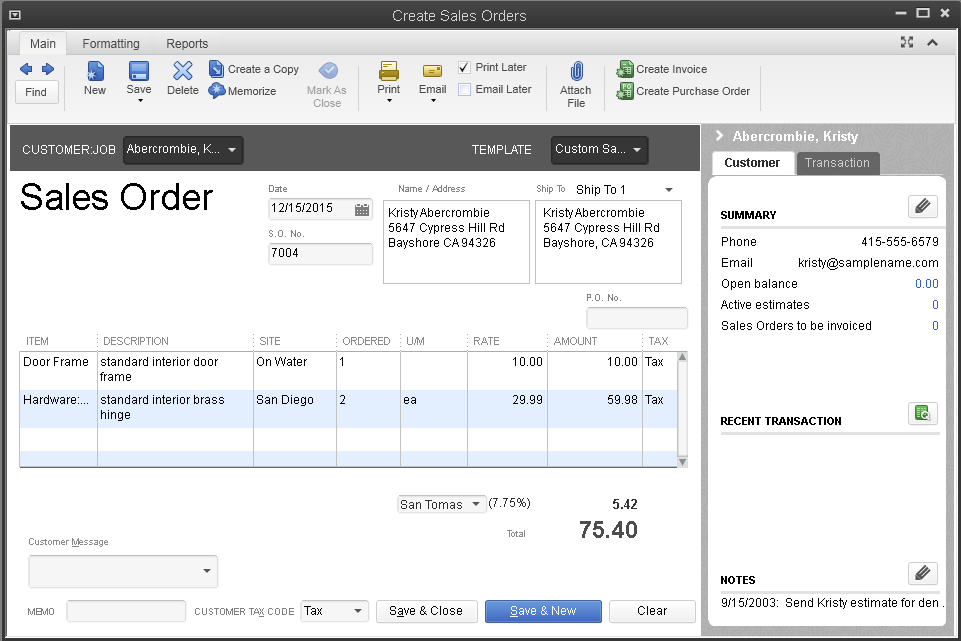 Write off an outstanding invoice as bad debt.
Speed up troubleshooting by using prior account balances to locate account discrepancies.
Manage your lists more actively with our review list changes function. See what's been added, changed, and deleted in the Chart of Accounts, Items, Fixed Assets, and Payroll Items lists.
More easily segment your books by time and year with period copy reporting capabilities. Need to provide data from 2012 to 2014? Just specify these dates and make a focused copy of your data file using only the info you need and none that you don't.
Set Up Users Quickly with Predefined Roles
QuickBooks Enterprise includes 14 predefined user roles to help you set up new users quickly. Each predefined role provides access to the activities and reports typically needed by users in that role. You can easily copy and edit a predefined role to better meet your users' unique needs, and assign any role to any user or apply multiple roles to a single user.  Predefined roles include: Accountant, Accounts Payable, Accounts Receivable, Banking, Finance, Full Access, Inventory, Payroll Manager, Payroll Processor, Purchasing, Sales, Time Tracking, and View-only.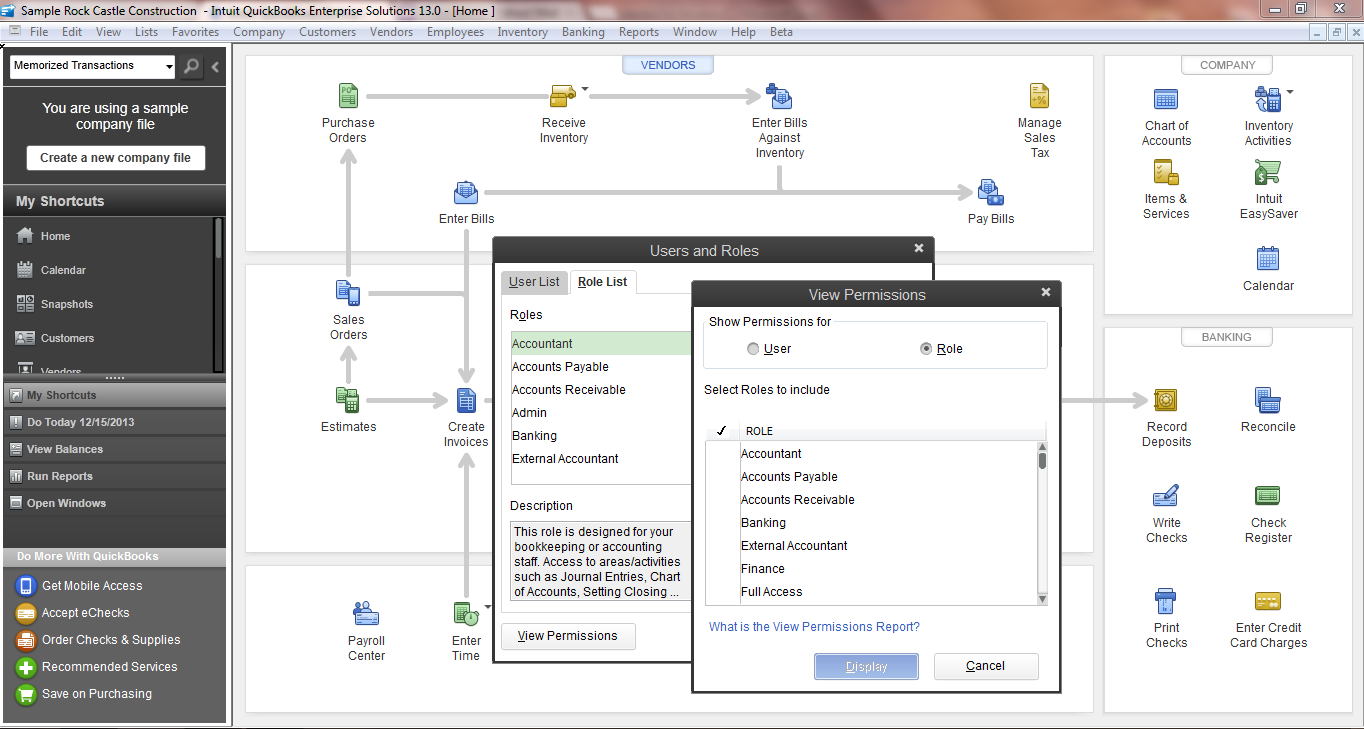 Add Up to 30 Users
QuickBooks Enterprise supports 1 user to 30 simultaneous users, scaling with your business as it grows. Adding more users after your initial purchase is fast and easy. Simply purchase the additional licenses, install the software on their PC and point them to your QuickBooks Enterprise company file.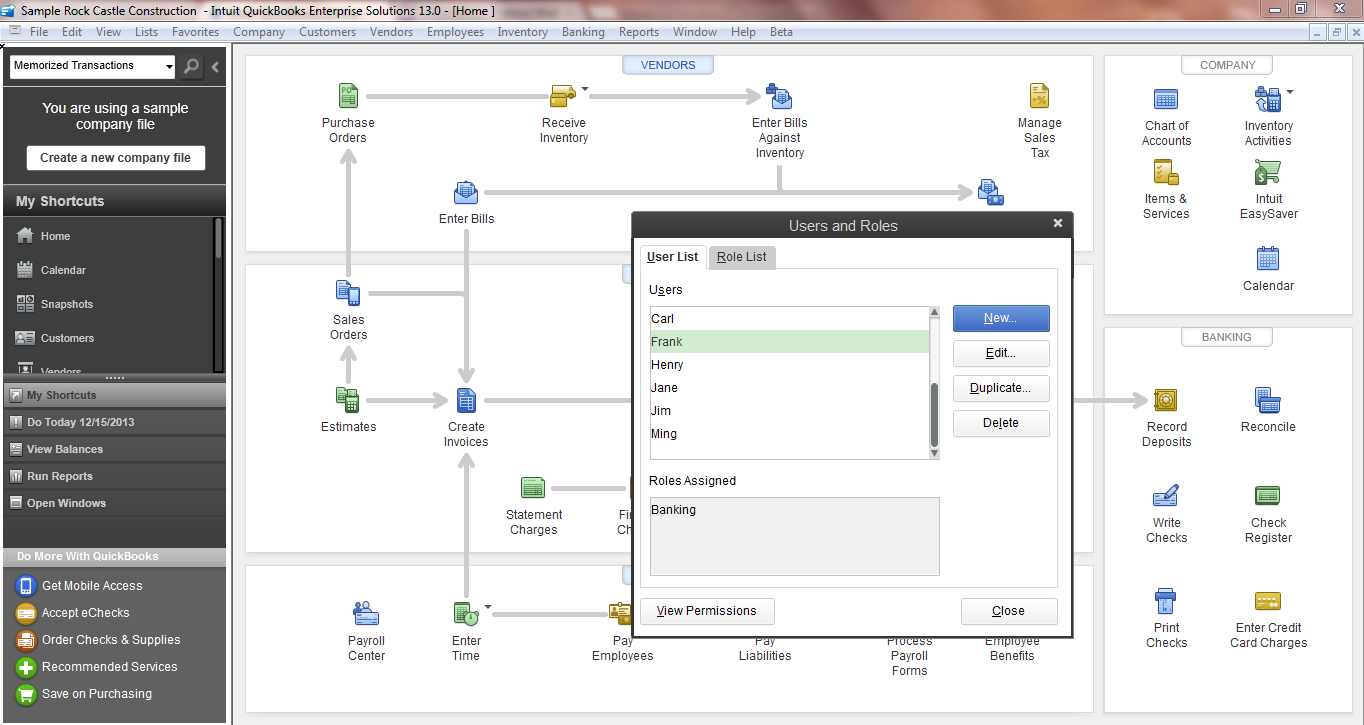 Expanded User Controls
Give your employees access to the information and activities they need to do their jobs, without exposing your data to accidental or intentional misuse. Allow or restrict your users to access over 115 individual reports, bank accounts, lists and activities in QuickBooks Enterprise.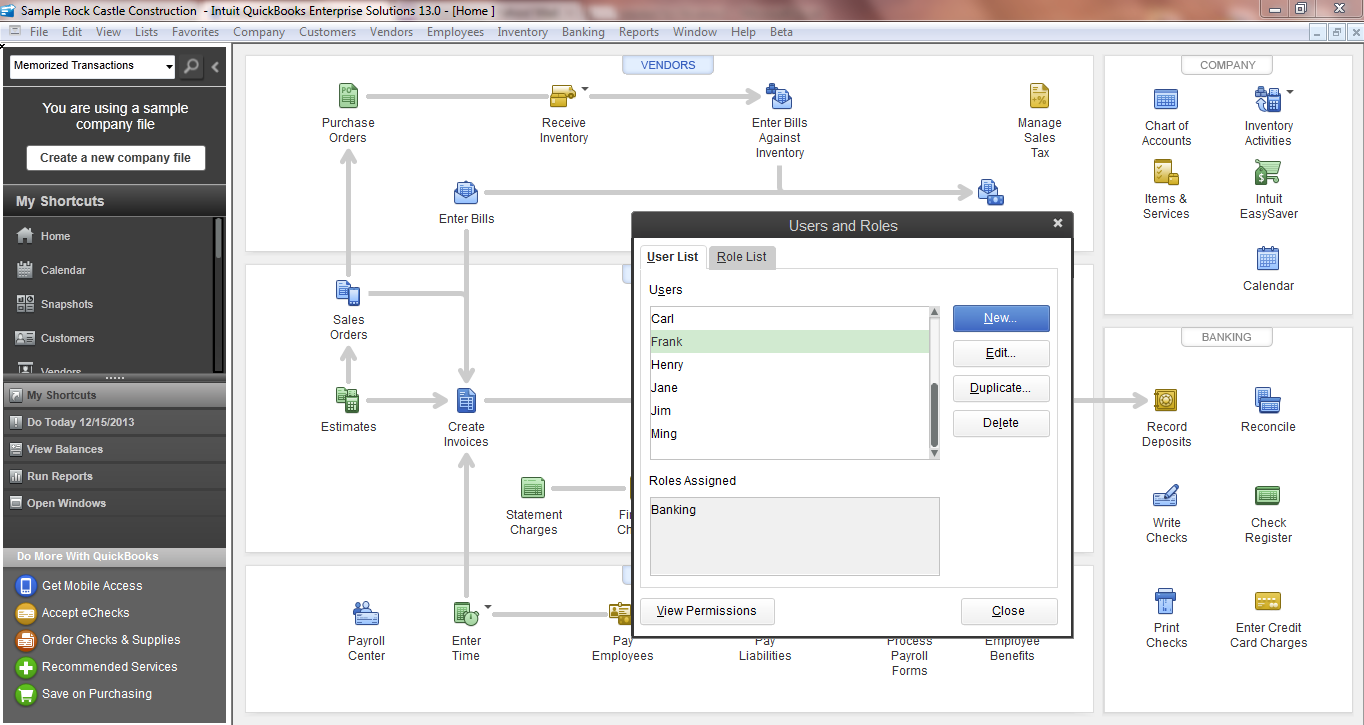 Always-On Audit Trail
The always-on Audit Trail greatly reduces the time spent investigating changes to your QuickBooks Enterprise files since the last time you reviewed them. The Audit Trail can help protect you against employee fraud and detect employee errors because it records transactions that are being entered, edited or deleted from the system with no impact on QuickBooks Enterprise' performance.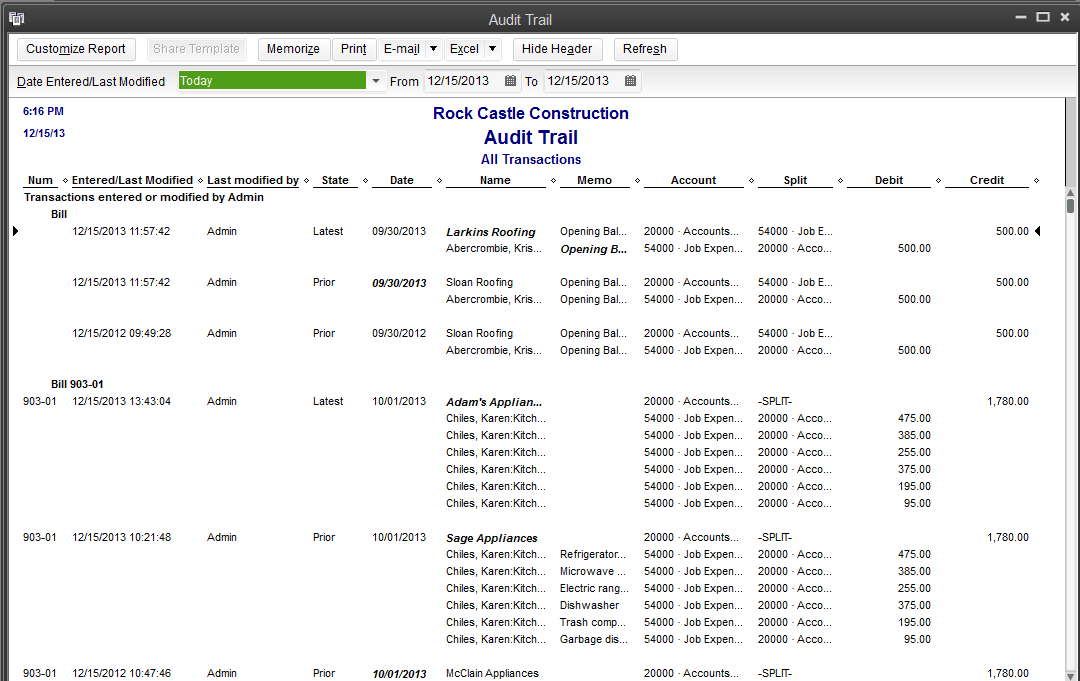 Work in Two Company Files at the Same Time
Save time switching between QuickBooks files by working in two instances of QuickBooks Enterprise at the same time.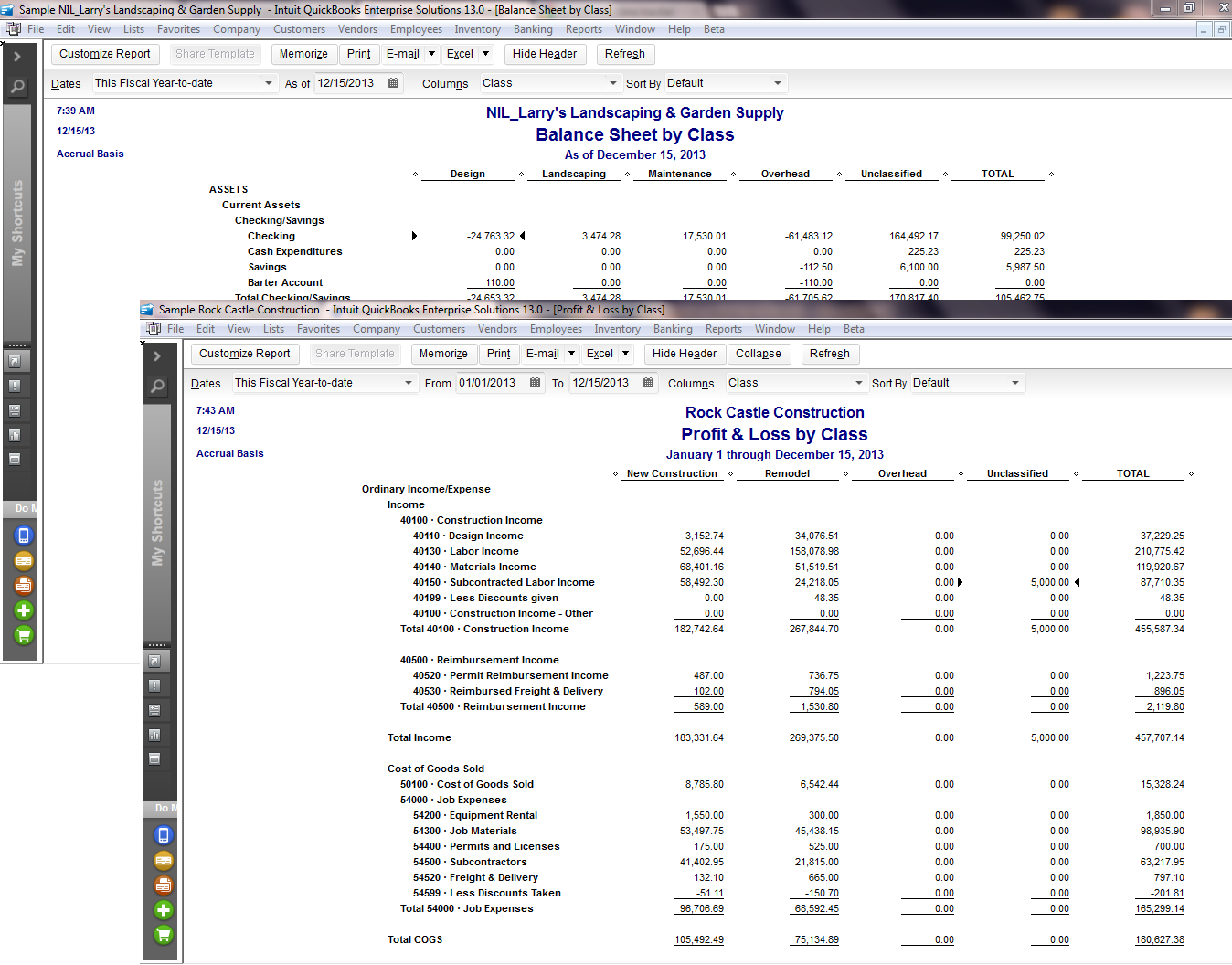 Higher List Limits
QuickBooks Enterprise now allows more Accounts, Classes, Customer Types, Vendor Types, To Do's, Customer Messages, components in a Group Item, Memorized Transactions and Sites.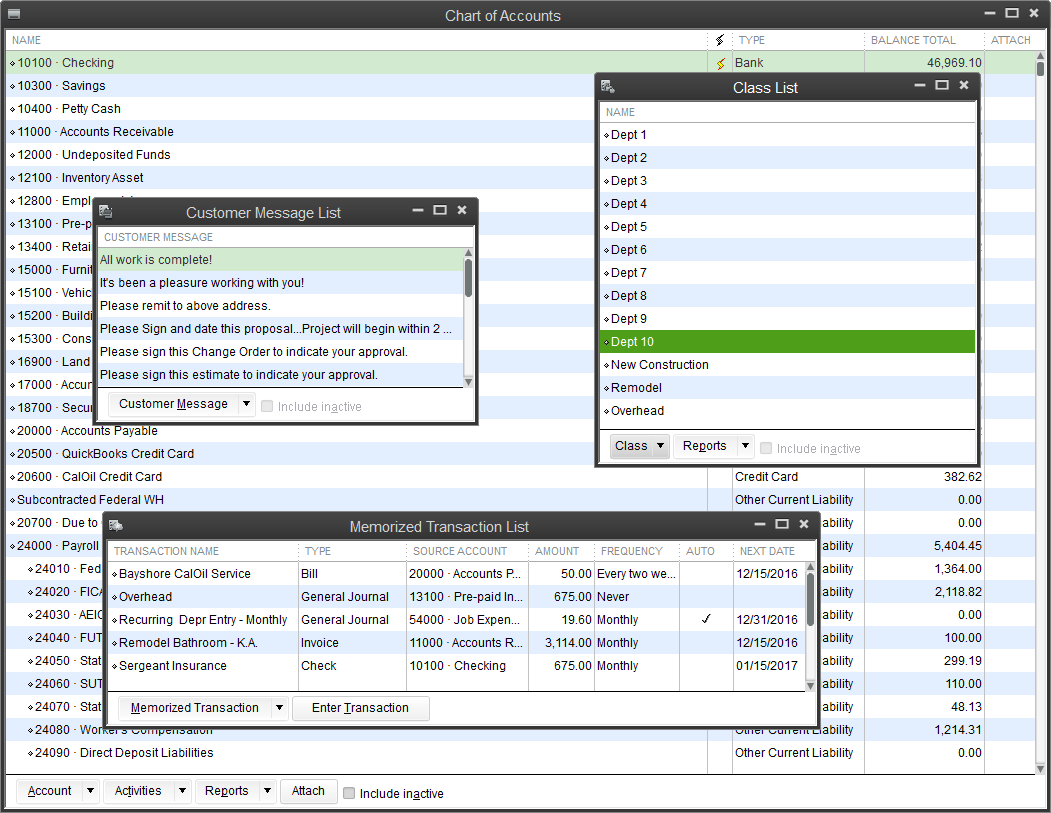 Faster Form Completion
Find items in your sales order based on item detail, including custom fields, directly from your sales order, invoice, or sales receipt. With the click of a button, populate the selected items into the form you're working on.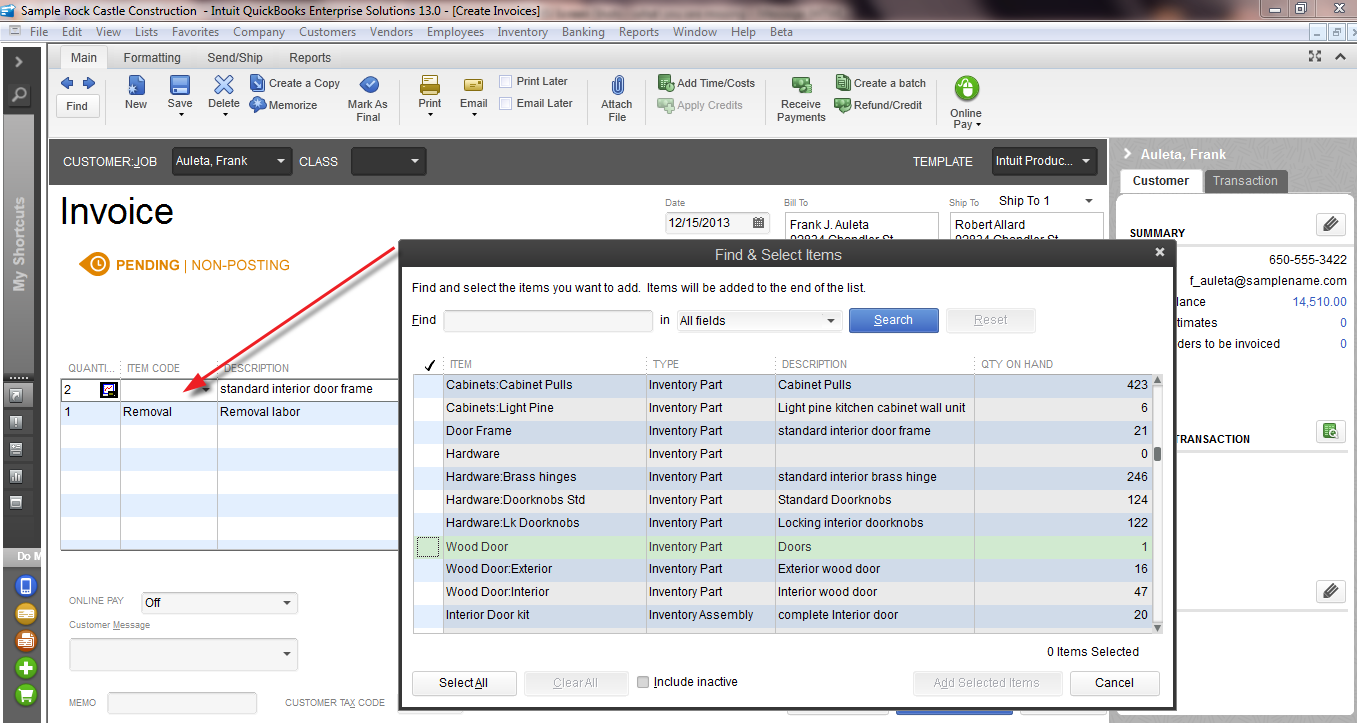 Single-Label Printing Capabilities
Forget the cumbersome workarounds. Printing just one label is now fast, easy, and efficient. Our new single-label printing capabilities give you the freedom to print barcodes, address labels, and more on single, continuous feed label printers, such as Zebra.
Default Classes
Save time and improve accuracy by assigning default classes to items, accounts or names. When filling out transactions, QuickBooks automatically assigns the default class – you can change it at any time.
Automatic Price Adjustments
Set a default percentage or dollar amount markup for your items. When costs change, choose to increase sales prices by your markup amount, or have QuickBooks automatically make the changes for you.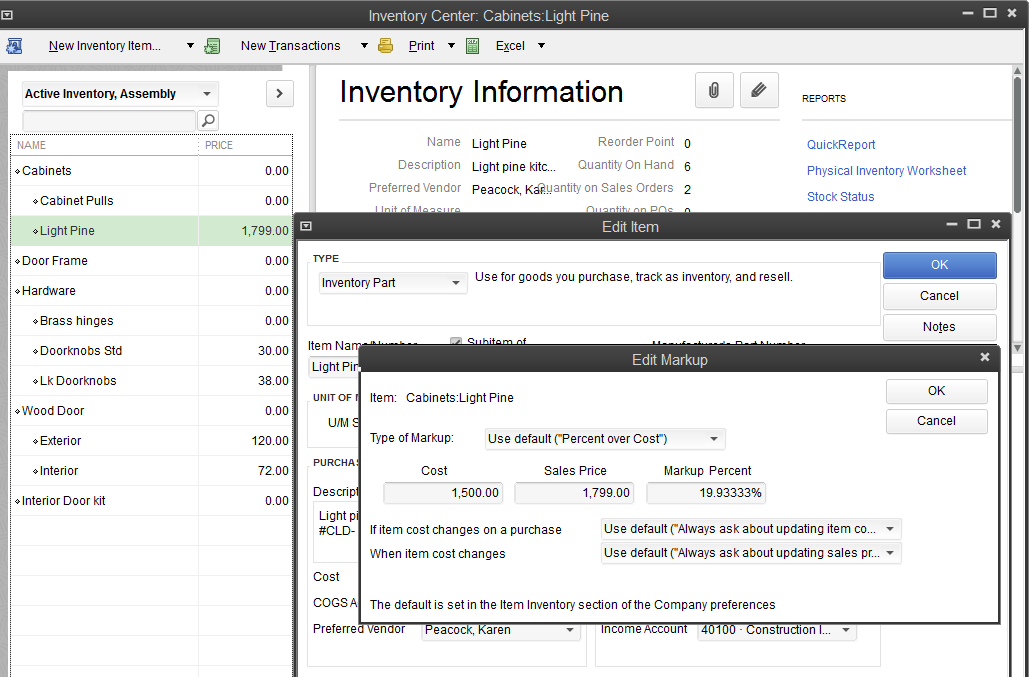 Track Unique Information with Custom Fields
Use custom fields to capture, track and report on the unique customer information you need. Set custom fields to accept certain formats such as date, phone number, or select from list to reduce data input errors and improve the quality of your data output. Plus use advanced filtering and sorting to run reports on the custom field information you care about.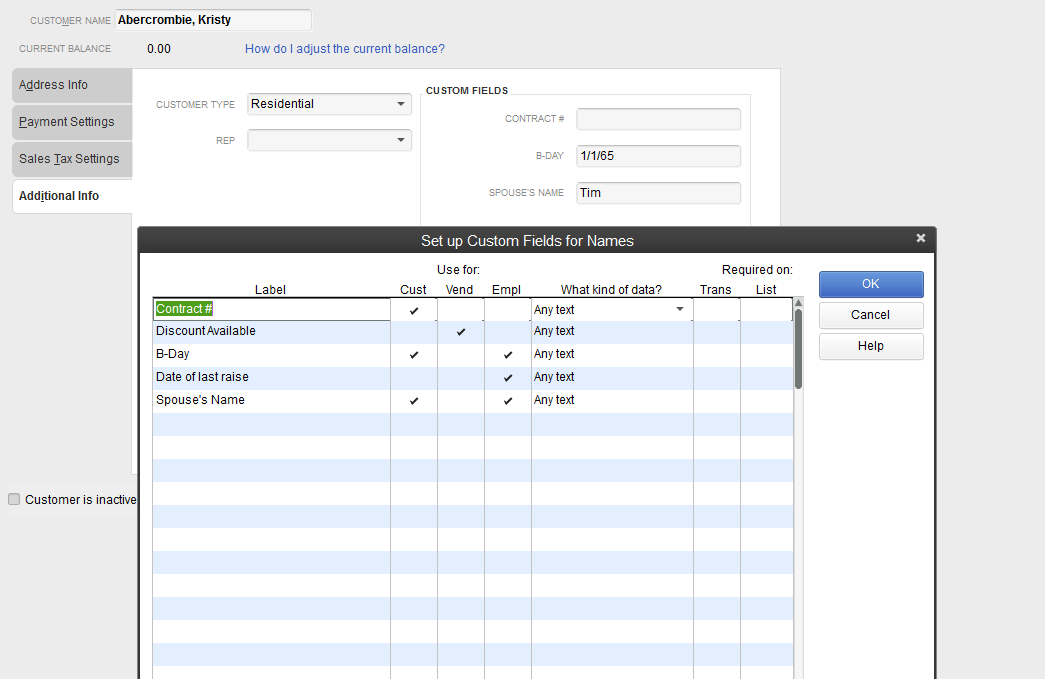 Easy Setup and Integration with TrueCommerce EDI by HighJump
Save time while meeting customer requirements with TrueCommerce EDI by HighJump, the preferred electronic data interchange (EDI) solution for QuickBooks Enterprise. EDI is the most widely-used form of business-to-business electronic commerce to automate order processing with your major customers.  Set-up with TrueCommerce EDI within QuickBooks Enterprise is fast, easy and reliable. TrueCommerce EDI includes ongoing mapping updates and access to unlimited phone support from knowledgeable EDI professionals at no additional charge.  TrueCommerce EDI Transaction ManagerTMand one trading partner is included with QuickBooks Enterprise at NO charge!1Monthly network fees will be based on data transactions.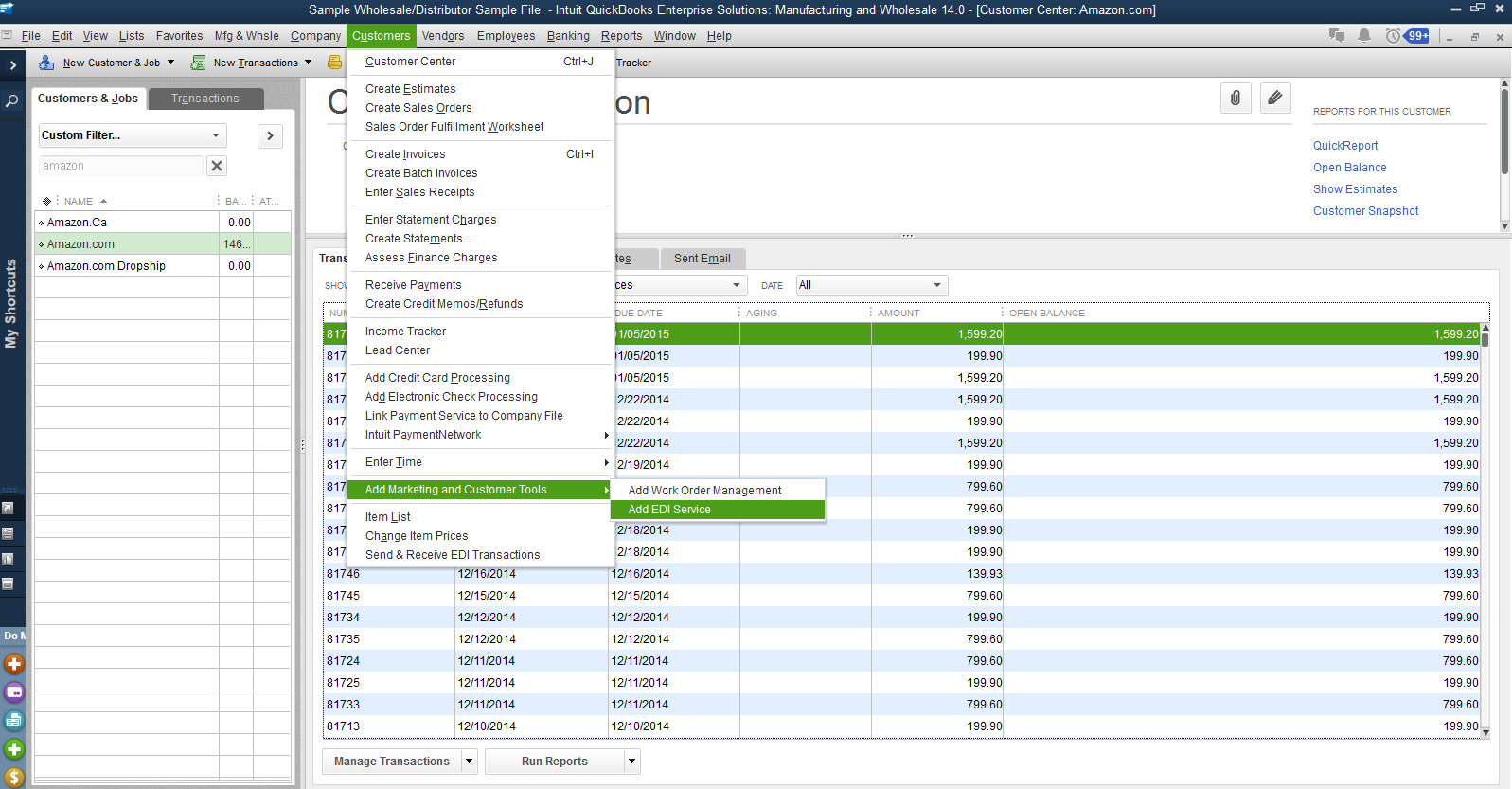 Assembly Shortage Report
Know what you need, when you need it with our updated Individual Assembly Shortage report. We've enhanced it to include more helpful information, like quantity on Sales Order, quantity for Assemblies, quantity Available, quantity on Purchase Order, and Next Delivery Date.
Combine Reports from Multiple Company Files
If your company operates from multiple locations, save time and avoid errors by consolidating financial reports in one easy step. No manual calculations or mistakes. Just choose a report: Balance Sheet, Profit & Loss, Profit & Loss by Class, Statement of Cash Flows, Trial Balance, or Sales by Customer Summary. Select the data files to draw from, and QuickBooks Enterprise creates a Microsoft Excel spreadsheet with a column for each location, and a column that totals them all.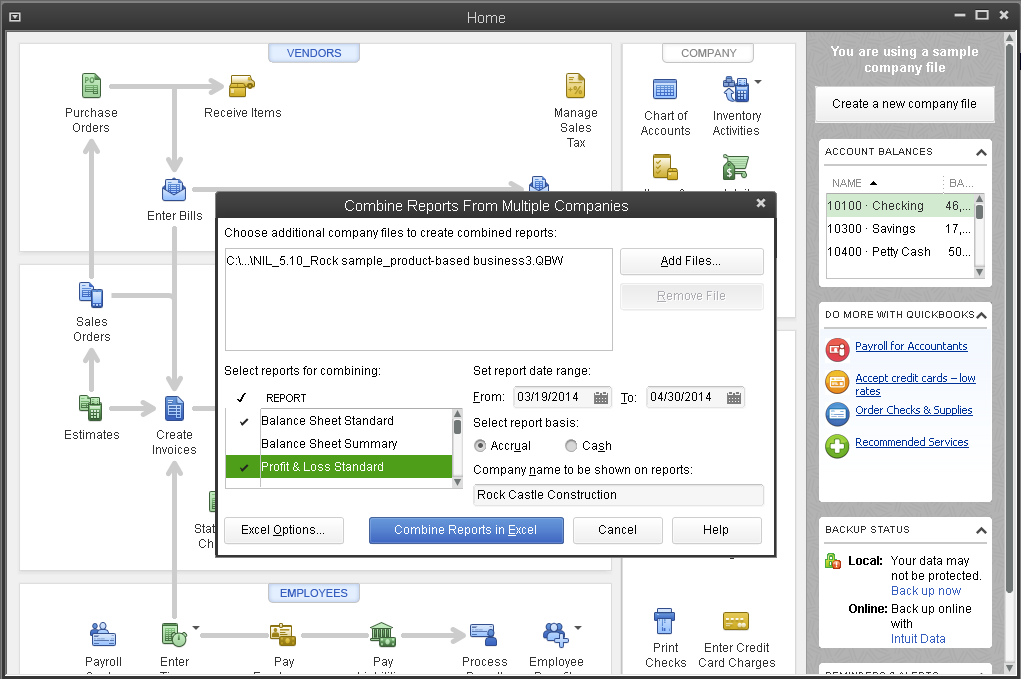 Create Custom Reports
For more advanced reporting needs, you can create custom reports with ODBC-compliant applications by connecting directly to the QuickBooks database for maximum flexibility in report design.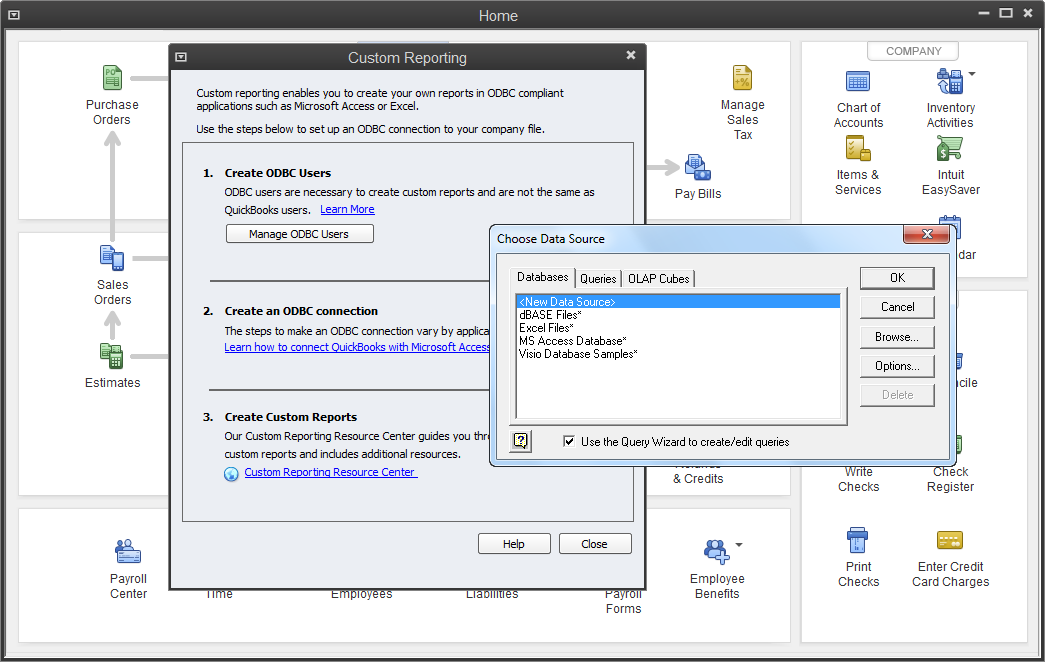 Auto POs
Stock status reports show you which items you need to reorder. Simply add your quantities, then click to auto-create all your purchase orders in one step.
No more worrying about minimum or maximum stock levels. Just specify the inventory quantities you want to reorder, and QuickBooks automatically puts those quantities into POs.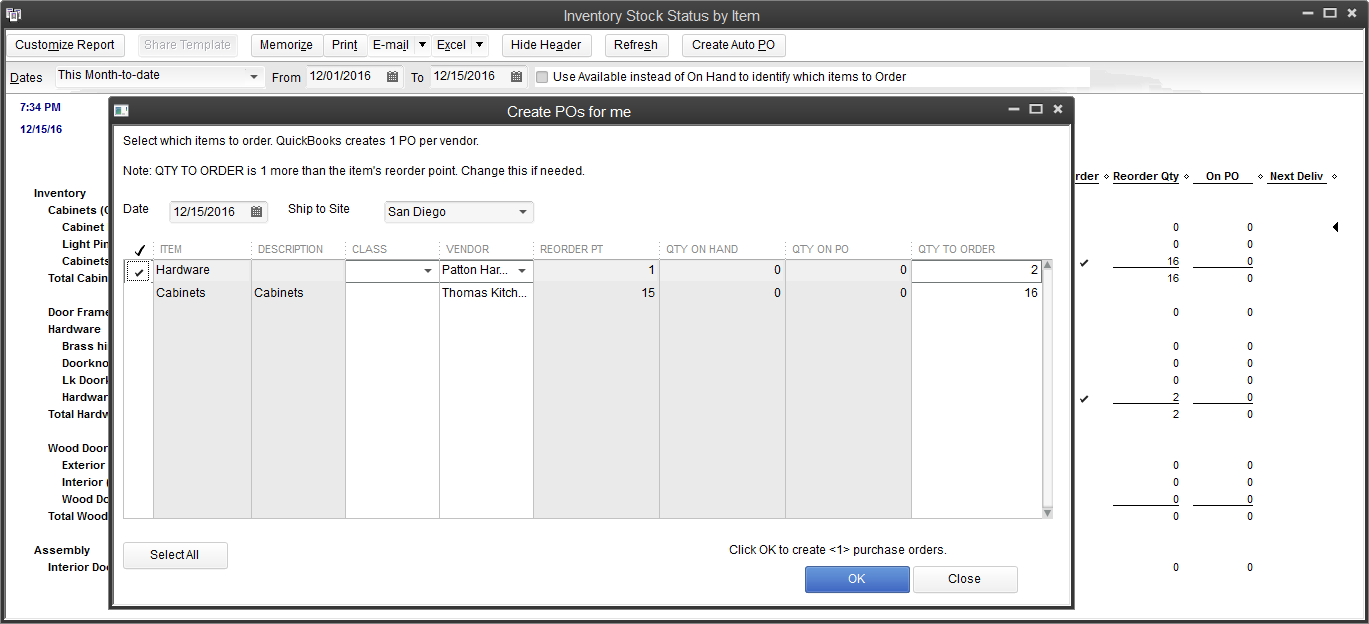 Payments Screen Search Options
Forget scrolling through multiple pages of customer transactions to find a payment by date. You can now sort any column in the payments screen (date, order quantity, order amount, amount due, payment) and quickly find the transaction you're looking for.
Batched Time Sheets
Create time sheets for multiple employees or vendors in one batch. Create the time sheet and select the employees or vendors who worked the same hours.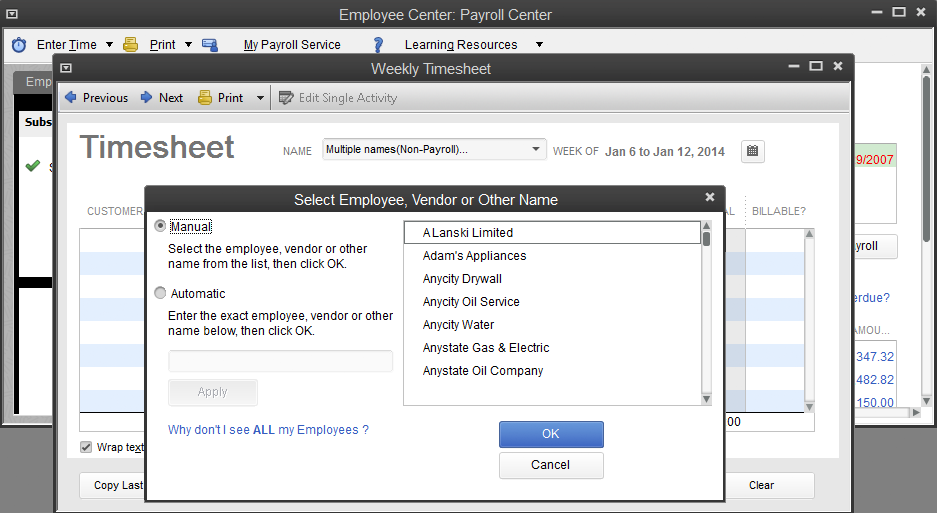 Enhanced Inventory Troubleshooting
It's easy to view, analyze and make adjustments with our improved inventory troubleshooting process. You can also check for negative inventory by seeing if you had negative values as of a specific date, or at any point during the evaluation period.
Disallow Negative Inventory Quantities
Maintain control of your average cost by preventing it from resetting when you have inventory on hand.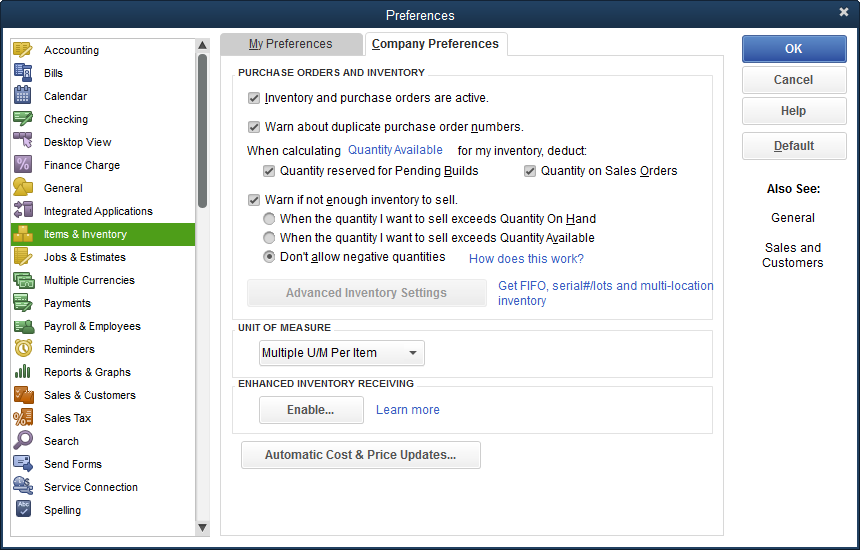 Assemblies
Build all subassemblies automatically with a final build, instead of entering them individual. See where-used information for assembly components and subassemblies.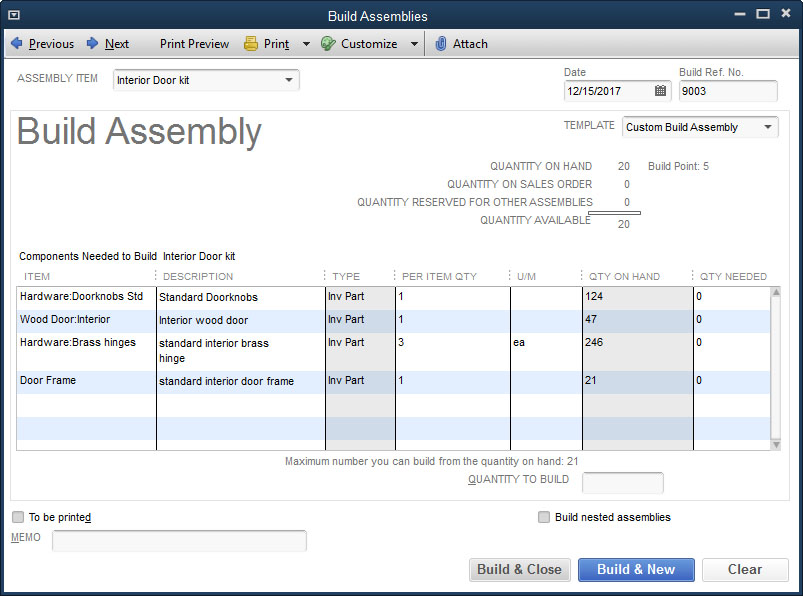 Enhanced Inventory Receiving
Maintain reliable inventory counts even when a single order is delivered in multiple shipments. Apply item receipts or bills for each partial shipment received against the original purchase order.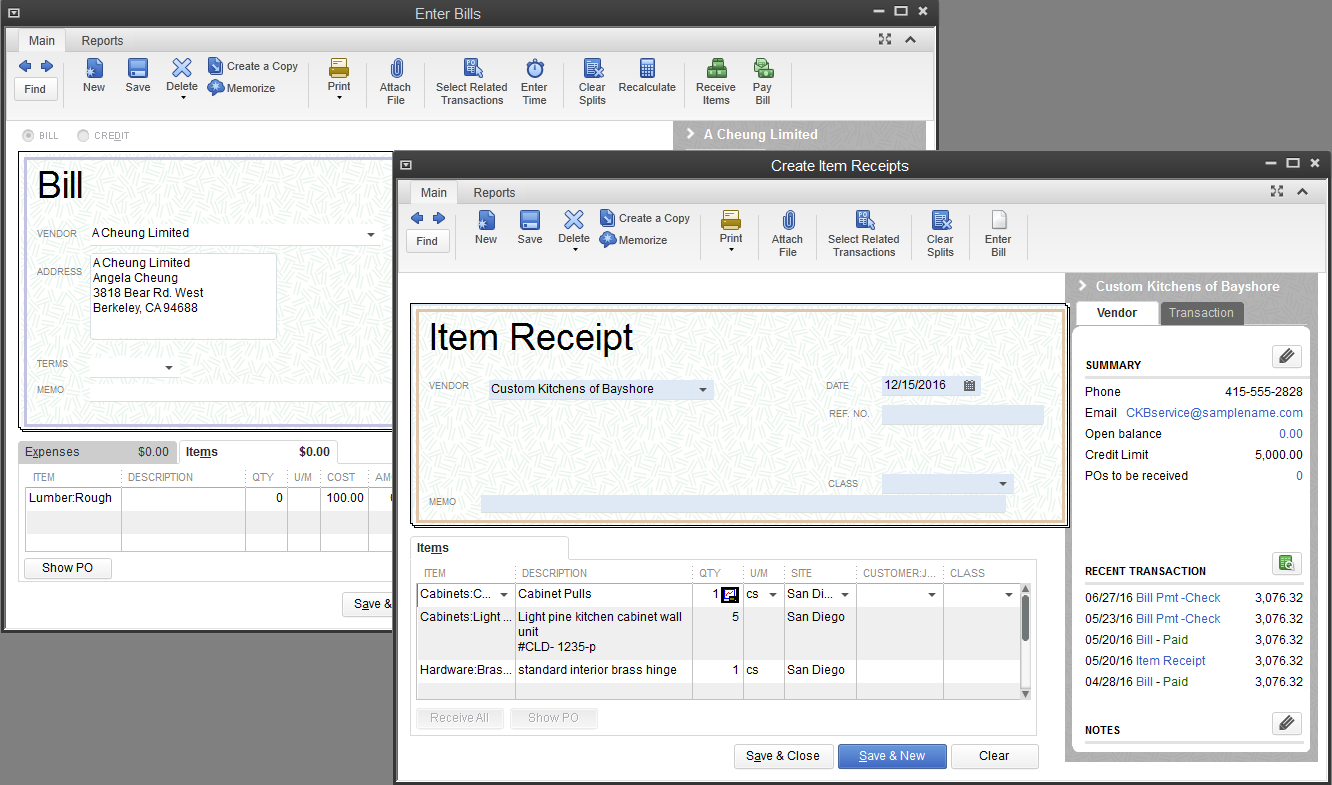 Change Assembly Components
Change quantity and item components on the fly to make substitutions or accommodate special customer requests. Add custom fields, such as serial or lot numbers, to track builds more closely than ever before. Plus print your build assembly with the click of a button and see the quantities needed to accurately build a job.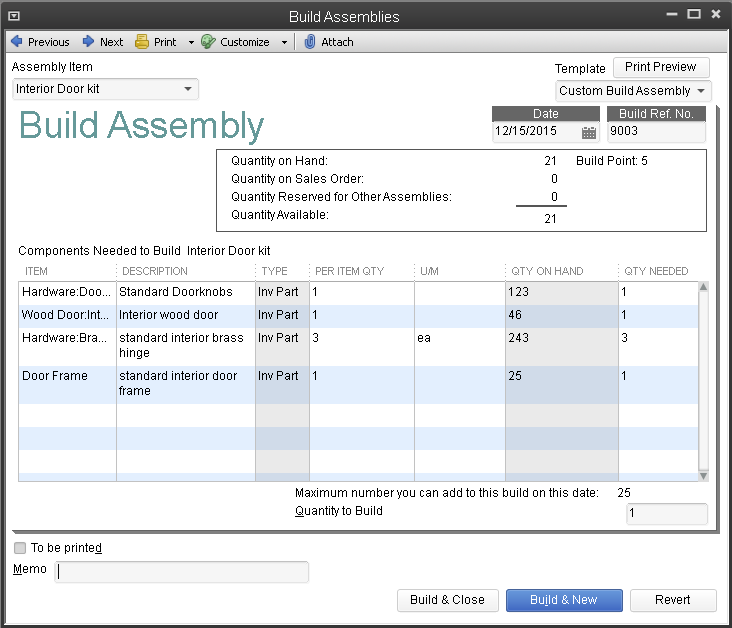 More Multi-User Activities
Now complete more activities in multi-user mode:
Define custom fields
Set a closing date
Make deposits
Change any list sort order